Build new traditions based on time-honored seasonal celebrations.
Experiencing cultural traditions, both new and old, within a community, opens the mind and creative spirit while fostering an awareness of the larger world with its rich and varied heritage. Washington Revels' workshops address the fundamental need for self-expression and collective joy. Washington Revels teaching artists guide participants to:
Explore traditional performing arts through movement and music
Discover the unique and universal themes of different cultures expressed in songs, dances, games, and stories
Create community through shared arts experiences and playful interactions
Winter Enrollment Open Through the Week of January 27!
Before Care & Scholarships available.
Tuition prorated from the first class attended within the enrollment period.
Little Dragons
Ages 4-6, Grades Pre K-1
Fridays: 4:15-5:45 pm
Jan 17 – March 13, 2020
10 sessions
$300
Hobby Horses
Ages 7-8, Grades 2-3
Mondays: 4:15-5:45 pm*
Jan 13 – March 9, 2020
10 sessions
*No class on January 20 or February 17
During these weeks, classes meet on Tuesdays:
January 21 and February 18
$300
---
Winter Sharing: Thursday, March 12
At the end of each season all classes come together for a sharing of material with each other and parents.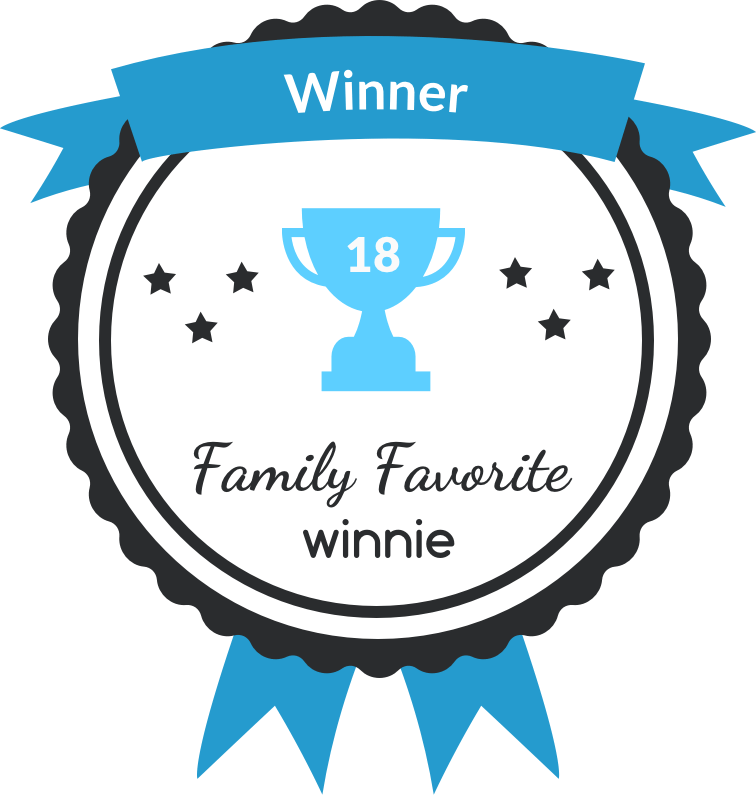 All classes are held at the Washington Revels Office, 531 Dale Drive, Silver Spring, MD 20910. <Directions & Parking>
If you have questions about the workshops please call 301-587-3835.
Scholarships available! Call 301-830-4406 or email jblakeslee@revelsdc.org for more information!
Before Care is available for all age ranges. Times and pricing are available on the registration form.
Workshop Descriptions
LITTLE DRAGONS
Ages 4-6, Pre-K, K, Grade 1
This special series of workshops is developed with our youngest performers in mind…Through singing, movement, games, and stories, these workshops nurture and encourage children's love of play. The stories become adventures brought to life, interwoven with traditional songs, dances, and games. Each session stresses teamwork, cooperation, and mutual respect, while also encouraging individual expression.
HOBBY HORSES
Ages 7-8, Grades 2-3
In these workshops, students use their whole body, natural curiosity, and creativity to explore music, dance, and drama through traditions, songs, stories, and crafts according to the changing seasons. Emphasis is on encouraging use of the imagination while developing performance skills in a comfortable setting. Perfect for kids who like to play and explore all the arts.
JESTERS [not available Winter 2020]
Ages 9-11, Grades 4-6
Dragons, villains, jesters, and more…The workshops are action-packed and performance-based, where students continue to explore the theatre through traditional dances, stories and plays. Students read and write scripts, create characters, and produce skits based on broadly played characters and outlandish or mythical situations. Special Guests from Revels creative team will share the art of song leading, coordinating over a hundred people backstage, and how we combine singing, dancing, audience participation, and acting into a one-of-a-kind Revels event. For your favorite future directors, stage managers, designers, and artists… it's time to build a Revels!

Teaching Artists & Assistants
Our workshop leaders are skilled in multiple performing arts disciplines, both as talented performers and as gifted teachers. Emphasis is placed on helping youth to actively engage in the creative process, to gain performing skills and confidence, and to develop a deeper understanding of cultural traditions – all while having fun!
CHRISTINE ALEXANDER, Teaching Artist
Christine Alexander has been teaching with Washington Revels since 2013 when she started out as the assistant for all after-school workshops. She has led the Little Dragons workshop for about 2 years and absolutely loves her time with the littlest Revelers! Following graduation from The George Washington University, Christine has participated in the vibrant DC theater community as an actor, stage manager and teaching artist, including stage managing two Christmas Revels productions. Her experience with children ranges from four summers as a counselor and paddling instructor at Rockbrook Camp for Girls in Brevard, NC, to her work with the Smithsonian's Creative Tools for Teaching program, which works in PreK classes in DCPS. She is also a proud company member of Young Playwright's Theater as well as a part-time teacher at Amazing Life Games Pre-School. In addition to her passion for working with children, Christine has a great love for the outdoors – when you meet her, ask her about her 2017 thru hike of the Appalachian Trail!
ROBERTA GASBARRE, Education Director
Bio coming soon!
CHRISTION TYLER EDWARDS, Teaching Assistant
Christion Tyler ("Ty") Edwards fell in love with theatre artistry at a very young age. A recent alum of the B.A. Theatre program at James Madison University, with minors pursued in Music and Dance, Ty is an actor, creator, and physical theatre artist with a diverse set of experiences. As an actor, Ty performed in the 75th anniversary season of Horn in The West (Rev. Isaiah Sims) in Boone, NC. He was also seen on the JMU Mainstage in William Shakespeare's The Tempest (Ben Jonson/The Master), and Peter Shaffer's Equus (Harry Dalton), as well as in numerous workshops of new works by JMU students, faulty, and alumni. Also while at JMU, Ty served as a director, fight choreographer, dramaturg, and vocal coach. Ty is extremely excited to be a part of the Revels community.
Washington Revels Education Policies
Download a PDF of these policies here.
Registration Add/Drop Period
Washington Revels allows for an Add/Drop Period through the third class of each Season. A family that wishes to try out an after-school workshop may do so during any one or more of those first 3 classes. (The cost of doing so is $30 per class, and parents must submit a medical form and waiver before the first such class.) No child may start a Workshop after the first 3 classes.
Payment
Payment in full is required at the time of registration. Checks (payable to Washington Revels), Visa, MasterCard, American Express and Discover are accepted. There is a $25 charge for returned checks. Confirmation of registration will be sent via email.
Refunds
If a child discontinues a Workshop before the end of the Add/Drop Period, the parents will receive a refund for all remaining classes. No refunds will be given after the end of the Add/Drop Period.
Cancellation
Washington Revels will cancel any workshop not meeting minimum enrollment requirements and will refund tuition in full. If individual sessions are cancelled due to circumstances beyond our control, such as weather, efforts will be made to reschedule, if possible, but no refunds will be issued.
Registration Form & Medical Form
To register, parents and guardians MUST fill out a registration form, with all relevant parent and guardian contact information and a complete medical form listing all medical issues including allergies, medications used, and any physical, cognitive, emotional and/or learning conditions that may impact a student's ability to participate in the class. Failure to provide complete information could be grounds to refuse enrollment of your child in future After School Workshop sessions.
Special Accommodations
Washington Revels is committed to serving children of all abilities and endeavors to create an inclusive and welcoming environment for all students. We encourage parents to contact our Education Manager prior to enrollment to discuss reasonable and respectful accommodations and support strategies to ensure a successful experience in our After-School Workshops.
Photography & Videography
Washington Revels will hold all copyright and be the sole owner of all recordings, photographs or other images that are taken during the workshop for any purpose (including but not limited to website and promotional use) other than public sale of such recordings and documents. You will be required to sign a publicity waiver at the time of registration.  When using any images involving children, for any purpose, names will not be used without first obtaining written permission from the child's parents or guardians.
Release Agreement
Although every effort is made to provide a safe environment, there is always a risk of accident. Participants are expected to carry their own accident and medical insurance. You will be required to sign a waiver of liability and indemnity form at the time of registration.
Attendance
Revels workshops build a community among participants, and skills build as the session progresses, so weekly attendance is very important. If you know in advance that your child must be absent, please inform your teaching artist by emailing teachers@revelsdc.org as soon as you know. If an absence is unexpected, please notify the Education Manager as soon as possible by email or phone. Make-up sessions are not offered if a child is unable to attend a session. No credits or refunds can be given for missed sessions.
Punctuality
Classes will start and end on time, so please schedule your arrival to allow your child sufficient time to be settled and prepared to participate. Please do not drop off students more than 15 minutes early unless you have paid for Before Care services. Teachers and assistants will be leaving the building 15 minutes after class has ended, so students must be picked up on time. If you are running late to pick up your child, please contact the Education Manager by phone at (301)-830-4407. After a second late pick-up, a fee of $15 will be charged. For any subsequent late pick-up of more than 10 minutes, the fee will be $30. If you are having a regular issue coming to pick up your child, please contact the Education Manager to discuss your issue.
Illness
Be considerate of others in your child's workshop. Do not bring your child if he or she is "coming down with something." Children who are not feeling well are not able to participate effectively. Please notify the Education Manager as soon as possible if the student will be absent.
Preparation for Workshops
Please make sure your child dresses in comfortable clothing to allow easy movement. Children should also be dressed in weather-appropriate clothing, as nature walks and outdoor activities are a prominent part of our workshops. We highly encourage children to wear layers. Hair should be tied up away from the face.
Snacks
We recommend that your child have a snack to eat before each workshop, in order to sustain their energy during throughout the 90-minute class. Children will be allowed to eat before class but food will not be permitted in the room. We encourage you to pack a healthy snack (please: no sugar!). If your child comes to the Revels Office directly after school to participate in Before Care, please pack them a snack in the morning as there will be no chance to pick up a snack after school.
Parents, Siblings & Visitors
Workshops are for children, without adult participation or observation, which inevitably changes the dynamic of the class. If you (or anyone else accompanying the participant) would like to remain in the Revels building, we ask that you wait in the designated areas during the session to avoid disruption. For the "sharing" session of each workshop, family and friends are eagerly welcomed and encouraged to participate. If a family member will be unable to attend the sharing and would like to sit in on the last rehearsal instead, you should email teachers@revelsdc.org at least one week before that class. Please note that permission to sit in on a class is not guaranteed and is approved only at the discretion of the teaching artist.
Parent-Teacher Communication
Because the teaching artists are concentrating on the children, it is difficult for teaching artists to confer with parents at arrival and dismissal times. If you would like to speak with your child's teaching artist, please e-mail teachers@revelsdc.org, specify which teacher, and the teaching artist will get back to you within 48 hours.
General Behavior Guidelines & Behavior Guidelines for Interacting with Minors
In Fall 2018 Washington Revels implemented these Guidelines to apply to interactions between members of the Revels community and specifically interactions between adults and minors. These Guidelines are intended to "articulate standards of behavior that will help to maintain and foster the Revels culture of harmony and dignity."
All adults who interact with children within our community are required to read this document and sign an Acknowledgement Form. This includes all Teaching Artists, Assistants, Substitutes and Guest Teachers as well as all parents. You will be provided with this document and we request that all people who have permission to pick up your child read the document and sign a form.
Class Behavior Guidelines
The cornerstones for defining socially appropriate behavior are health, safety, and respect for self, others and property. Unacceptable behaviors (as determined by the instructor) include but are not limited to: excessive pushing and hitting, biting, running away from the group and instructor, and/or impulsive behavior that endangers the safety of self or others. If your child's behavior compromises the safety or enjoyment of the other children in the workshop, the child will be asked to leave the room and sit in the Education Manager's office for a period of time, following which they will be asked to rejoin the group.  If a child is dismissed more than once from a class we will contact you and ask that you pick up your child as soon as possible.  If their behavior persists we will consult with you on whether it is appropriate for your child to continue. In extreme cases we will ask that your child not return to the Workshops and will refund the remainder of your session cost. Parents will be billed for any property damage due to socially inappropriate behavior on the part of their child.
Physical or abusive verbal discipline may not be used by anyone at any time on the Washington Revels premises or grounds. Sexual abuse/assault is illegal and will not be tolerated. Allegations of abuse or assault will be thoroughly investigated and dealt with appropriately. This applies to all employees, subcontractors, volunteers, parents and students.
Professional Integrity / Non-Discrimination
Washington Revels does not practice or tolerate discrimination or harassment on the basis of race, color, religion, national origin, age, disability, sex, sexual orientation, gender identity or expression, personal appearance, family status or responsibilities, political affiliation, source of income, or place of residence or business. Allegations of discrimination will be thoroughly investigated and dealt with appropriately. This applies to all employees, subcontractors, volunteers, parents and students.
Valuables
Valuable items should not be brought to the workshop. Please leave toys and other personal objects at home or in the car. Washington Revels will not be responsible for any lost or stolen items. Items found will be placed in the lost-and-found cubby. Articles left in the lost-and-found cubby will be donated to a local charity at the end of every session.
Inclement Weather Policy
Washington Revels After-School Workshops follow Montgomery County Public Schools for closings due to weather conditions. You will also receive an email from the office if class is cancelled.  If class is not cancelled but conditions are difficult, you are the best judge of driving conditions in your neighborhood and the safety of your street during dangerous weather conditions; please use your best judgment as to whether to come or not.
Emergency Situations
In case of an emergency (a fire, for example), your child will be walked to a safe location where he or she can be picked up. If you are unable to pick up your child during a crisis or emergency, your child will be cared for until you can be reunited. Please provide an alternate emergency contact on the registration form.
[updated 07/30/2019]
Register
Please note: Registration will be on a first-come, first-served basis.
Read the workshop descriptions and policies thoroughly.
Download the Registration Form [fillable PDF].
Include payment via one of the following methods:

MAIL – Fill out, print, and mail your completed form to Washington Revels, Education Programs, 531 Dale Drive, Silver Spring, MD 20910
FAX – Fill out, print, and fax your completed form to 1-888-587-9050 (credit card only)
EMAIL – Fill out, save, and email your completed form (as an attachment) to: jblakeslee@revelsdc.org
Scholarships available – Email jblakeslee@revelsdc.org or call 301-830-4406 for more information!
Registrations cannot be completed by telephone, but please call 301-587-3835 with any questions.